Ever wondered where the most secluded cabin in the Swiss Alps could be situated? Well, here's an odds-on contender.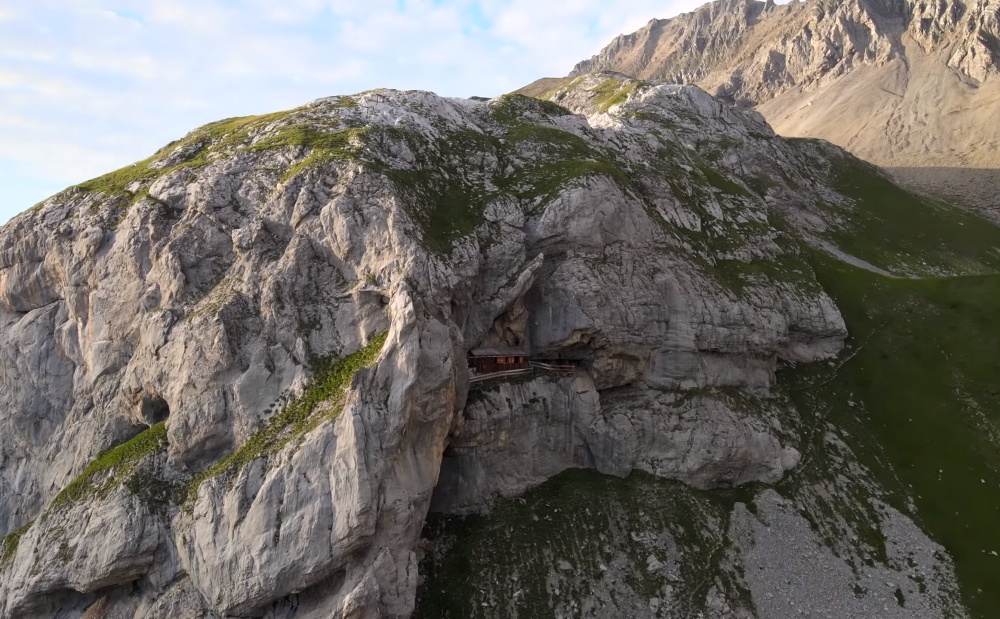 Image credit: Zen Hiking Switzerland
OK, here it is from up close. And someone is waving 'hello' to you from there, ain't it so? Can you see him?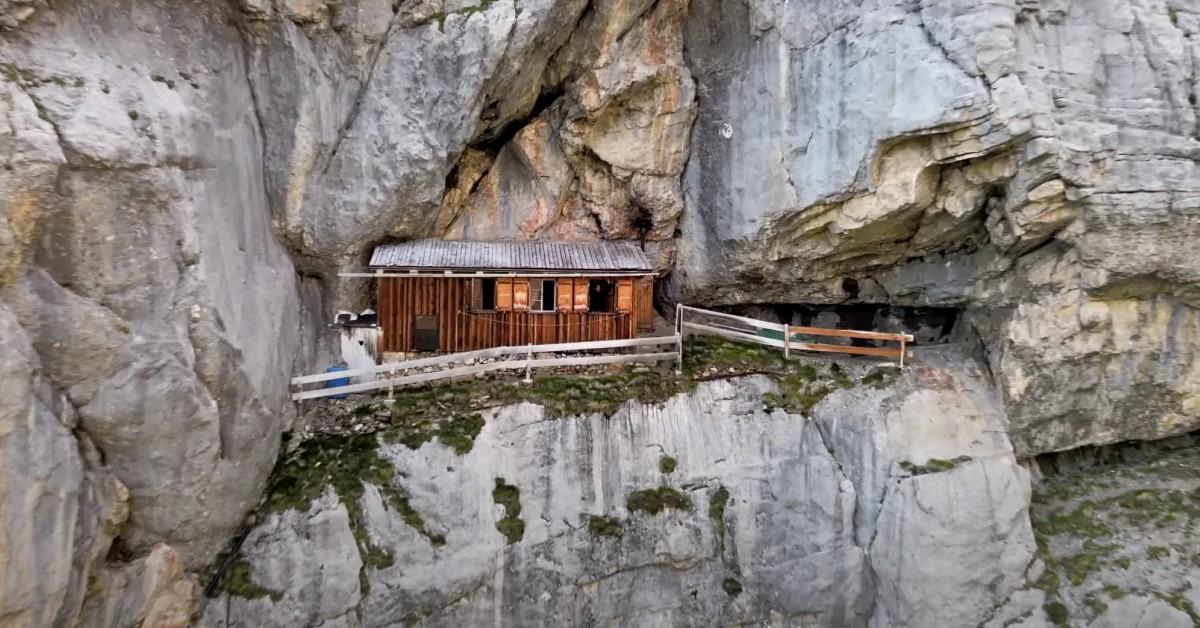 Image credit: Zen Hiking Switzerland
Remember the alpine shelter tucked away at an impossible place in the Italian Dolomites? Well, that cabin up there is equally impossible, and it's actually in use!
YouTube channel 'Zen Hiking Switzerland' filmed his incredible journey to this extremely remote cabin hidden under a rock outcrop in the Swiss Alps. Just imagine hiking to this cabin and spend a few days surrounded by nothing else but the majestic Alps.
Out of respect for the owners, however, the channel didn't share the exact location of the cabin, so it's probably too early to pack just yet. Nevertheless, the views are absolutely spectacular.
Zen Hiking Switzerland: "On this hike, I tried to get to the most secluded Cabin in the Alps. Day one shows me hiking the long way up to the cabin, day two is me summiting a nearby mountain. I was lucky to have spectacular views all the way to the cabin and the summit.
Reaching this cabin has definitely been my highlight this year. With this video, I am hoping to share some of the impressions and fantastic views that I managed to capture while hiking. Thanks for watching.
Concerning the whereabouts of this incredible cabin: I am not going to disclose this information here, out of respect for the builders and owners of this cabin. Thank you for your understanding!"
Isn't it a shame that disclosing this cabin's location would send thousands of tourists there? Well, that's just the world we live in these days.